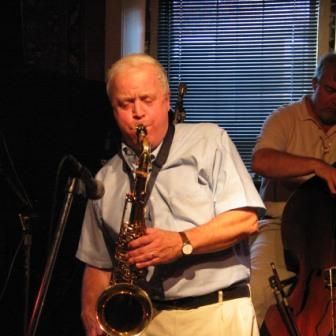 Private Instruction
Online Sax Lessons
NEW: Study at home with a weekly online private session with Charlie.  Instruction offered for beginning, intermediate and advanced students in grades 9-12. Materials provided.
Fee schedule:
Beginning $25 for 1/2 hr.
Intermediate $38 for 45 minutes
Advanced $50 for 1 hour
Required technology:
Mac or Windows OS with Quicktime and webcam. Zoom client preferred, but Skype and Facetime are options.
Contact Charlie for more information.
Lessonface: study with Charlie on this popular teaching platform
Iridescence CD - Charlie Jennison Jazz Quartet
Iridescence
Charlie Jennison, saxophones,  Jim Butka, piano, John Hunter, bass,  Ken Clark, drums.  In this abundant package of originals, Charlie Jennison traverses the territory of the saxophone family with exuberance, invention, virtuosity, and versatility. The tunes are varied in mood and full of welcome surprises, the harmonic motion is refreshing, and the rhythm section clearly tuned in. A seasoned but still youthful talent makes an authoritative statement, with joyfulness of the art persisting throughout. -Paul Verrette